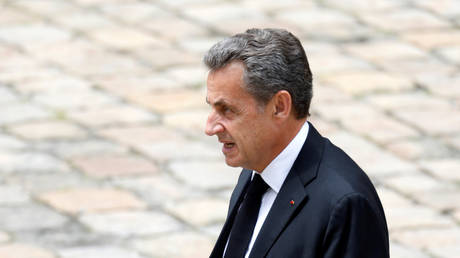 Nicolas Sarkozy, the former French president, is being formally investigated over claims he accepted ex Libyan leader Muammar Gaddafi's money to finance his 2007 election, the National Financial Prosecutor's Office announced.
Two years after his triple indictment for corruption, embezzlement of Libyan public funds and illicit financing of the 2007 electoral campaign, it was announced on Friday that Sarkozy is being investigated for "criminal association".

Sarkozy was informed on Monday by the National Financial Prosecutor's Office (PNF) and in a statement on Facebook, has denied any wrongdoing.
After four days of interrogation, during which I answered all the questions that were laid to me without ever being put in trouble, my innocence is once again flouted by a decision that does not show any evidence of any illicit financing.
DETAILS TO FOLLOW