Apple has launched four new iPhones as part of its 2020 iPhone 12 lineup. India will be among the first countries to get the new iPhones. With Apple opening its online store in India, you can directly buy from Apple's website the moment the new iPhones go on sale. However, if you compare the prices of the iPhone 12 range in India to the price in the US, you will realise that you are paying a lot more in Rupees.
In fact, it may be just the right time to get in touch with that friend or cousin in the US as you can save anywhere between Rs 9,400 and Rs 43,772 at least if you get it from the US. Even after Apple reduced the price of iPhone 11(64GB) to Rs 54,900 in India, you will still save around Rs 5,000 if you get it from the US. Buyers in India can only hope for cashback offers for some relief.
Different regions in the US have different tax structures. Even if you consider a high tax of around 9.25% and a high US Dollar buying rate of Rs 76 per USD, you may end up spending up to Rs 43,772 more for the top-end iPhone 12 Pro Max (512GB). One of the main reasons for this huge difference in prices is due to local tariffs and GST in India.
Here's a price comparison of the new iPhones when bought in the US versus India. Note that the prices are just an estimate considering a high tax of 9.25%. In some regions, taxes are way lower than this and may translate to a greater difference.
Apple iPhone 12 US vs India price estimates for base variants: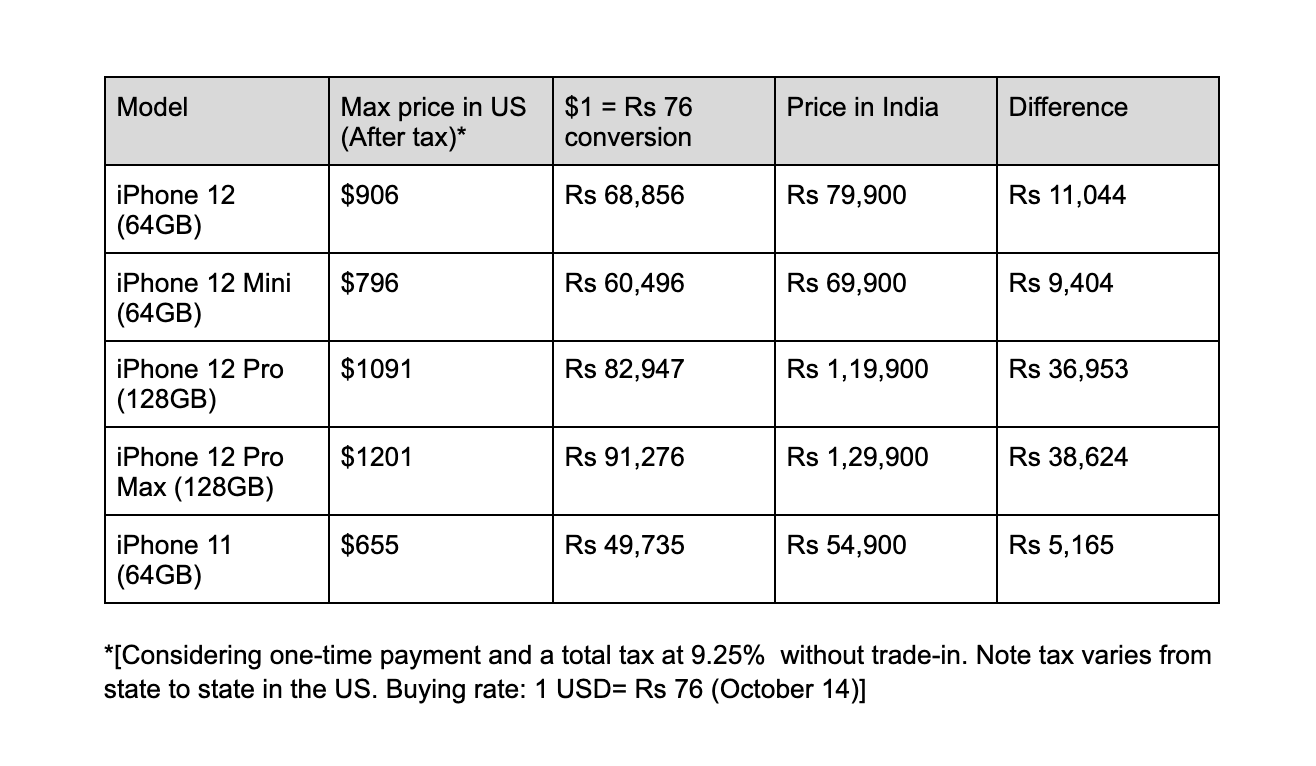 Apple iPhone 12 US vs India price estimates for top-end variants: